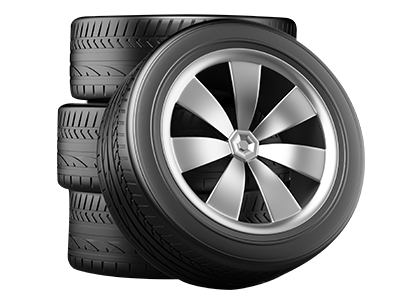 Tire Replacement Service
Before installing a new set of tires on your ride, be sure to check out the monthly service specials offered by Audi North Atlanta. These specials are designed to lower your vehicle's total cost of maintenance.
Customer Reviews

Benefits of Installing New Tires
Modern automotive tires can last for more than 50,000 miles. However, they will eventually need to be replaced at some point. Driving on a slick set of tires can definitely jeopardize your personal safety. Not only will your vehicle perform poorly in wet weather, but it is also far more likely to experience a sudden tire blowout. Even if your vehicle has been sitting in storage, the tires may still need to be replaced. Rubber gradually deteriorates over time. If your tires are more than five years old, they need to be inspected for signs of aging.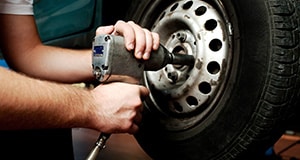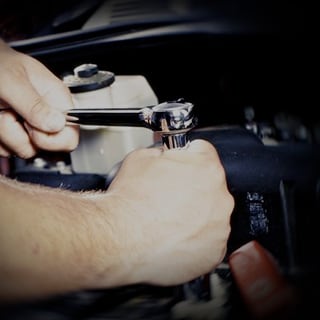 Audi North Atlanta
11505 Alpharetta Highway
Roswell, GA 30076
Serving
Atlanta

,

Alpharetta

,

Roswell

,

Canton

,

Woodstock

Audi North Atlanta takes pride in providing great customer service. Every visitor is treated with a great deal of respect. If you have any questions about a particular repair or service, you can depend on the staff to provide a detailed answer. The facility's relaxed atmosphere will put your mind at ease.

In regards to the certified automotive technicians, they have been professionally trained to work on all makes and models. Aside from performing routine maintenance, the service team can also handle advanced repairs. When installing a new set of tires, the technicians will make sure that each tire is properly mounted and balanced.
Tire Replacement Service
Audi North Atlanta only uses genuine OEM parts. Although there are other private-owned repair shops in the area, they often use aftermarket parts. Most aftermarket parts simply cannot match the quality of the original part. Genuine OEM parts are more durable and less prone to manufacturing defects. Cheaply-built parts can actually cause your vehicle's resale value to plummet.

Due to the importance of your tires, the best approach is to purchase a high-quality set. Audi North Atlanta's service center will help you to choose the best tires. While all-season tires are a good option for Atlanta's mild climate, some drivers may prefer a set of high-performance tires.
*all pricing info based on Audi A4 Quattro. 1 Tire Installed -- Pirelli P64S – 245/40R18