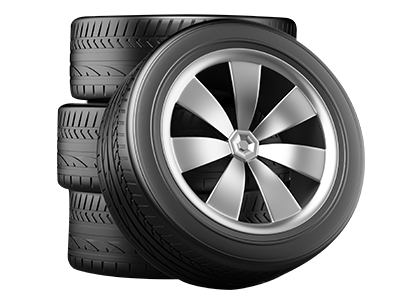 Tire Alignment Service
Drivers of all makes and models of vehicles are invited to visit Audi North Atlanta to experience their top service specials on tire alignments and other maintenance needs. Specials often include online booking discounts and holiday discounts.
Customer Reviews

Benefits of Tire Alignment
While some may view regular tire alignments only as a way for them to spend more money, tire alignments actually save drivers money in the end. When tires are properly aligned to the road and to each other, they tend to wear evenly, improving the life of the tire tread. This in turn decreases friction with the road, eliminating obnoxious road noise and rattling, and improving gas mileage. Finally, regular tire alignments make it easier for a driver to control the vehicle, eliminating pulling to either side and increasing safety.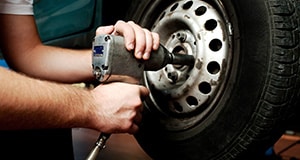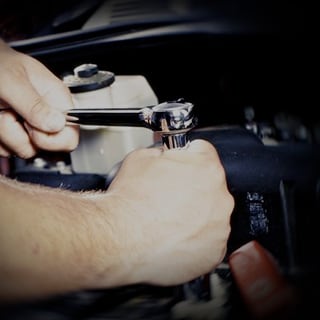 Audi North Atlanta
11505 Alpharetta Highway
Roswell, GA 30076
Serving
Atlanta

,

Alpharetta

,

Woodstock

,

Roswell

,

Canton

The automotive technicians at Audi North Atlanta are highly trained professionals who take customers' concerns and requests seriously. Not only are they well-trained when they are initially hired, but they also receive continuing education to stay up-to-date on current methods and services. Each technician is a certified professional who has the knowledge and expertise to work on every Audi model, whether it is an A4, R8, Q5 or something else. In addition, these technicians have the expertise to work on all makes and models of vehicles whether they are foreign or domestic. From small needs, such as oil changes or tire alignments, to large problems, such as bodywork or transmission repairs, Audi North Atlanta can take care of each customer's needs.

At this center, technicians are trained to do more than address the vehicle problem. Each professional is friendly and responsible and will care for each vehicle as if it were his very own. No request or concern is too small. Because each customer has unique needs, technicians treat each person individually. Audi North Atlanta stands behind the work of each of their auto technicians.
Tire Alignment Service
The services provided at Audi North Atlanta are not only performed by well-trained professionals but also make use of the highest quality parts. This service center uses only original equipment manufacturer, or OEM, parts whether customers need new tires or something else. Original Audi parts work best on Audi vehicles because they are designed specifically for a particular make and model of vehicle. They are superior to aftermarket parts, which are generally not made from the same quality of materials.

The highest priority at Audi North Atlanta is the customer. That is why customers are treated with utmost respect and why only OEM parts are used here. Come to Audi North Atlanta for any type of automobile service; stay for the excellent customer service.
*all pricing info based on Audi A4 Quattro